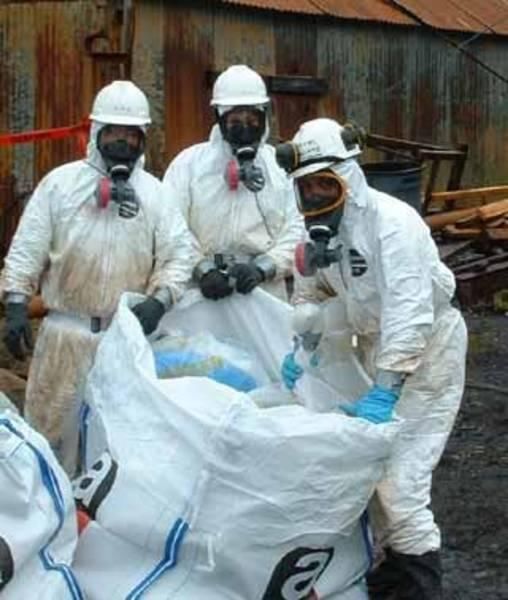 Asbestos Removal Melbourne, Kozdra Pty Ltd, are committed to, and strive for continuous improvement in asbestos removal standards, quality, safety and efficiency, our services are guarantied and are offered at highly competitive prices.
Asbestos Removal Melbourne, Kozdra Pty. Ltd. is a group consisting of highly trained, experienced and dedicated professionals with many years of experience in the field.
Over many years of our operation we have conducted and provide asbestos removal services in Melbourne and surrounding areas, for domestic clients as well as for corporate clients.
All projects are carried out with utmost care, diligence and backed up by an unblemished safety record.
We are serving all Melbourne Suburbs, East Melbourne (Eastern Suburbs), West Melbourne (Western Suburbs), North Melbourne (Northern Suburbs), South Melbourne (Southern Suburbs) as well as country Victoria.
There is no asbestos removal, asbestos demolition or asbestos disposal job that is too small or too big, will will undertake all projects in and around Melbourne and country Victoria. Call our friendly team to discuss your project, no obligation just friendly advise, and if you wish a free no obligation quote.
Contact our asbestos removal professional on duty on: 0412 686 426
or us e-mail us at: support@kozdra.com.au